Quality and excellence for your event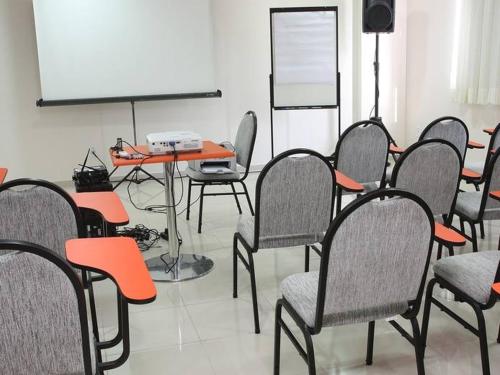 The privileged location on the Jansen Lagoon makes the Stop Way Hotel the ideal place to hold small and medium events in São Luis.
With capacity for events of up to 70 people, it offers all the necessary support for participants and organizers: business area, audiovisual equipment, coffee-break menus and buffet specially designed for events.
A qualified team directly follows the operation, personalizing the offer of services.
Know our structure:
Two air-conditioned halls, which can be converted into a large hall, with capacity for up to 70 people
High speed wireless internet
24 hour security monitoring
Parking * for participants * non-valet
Contact us for a full quote
Make a budget for your event!