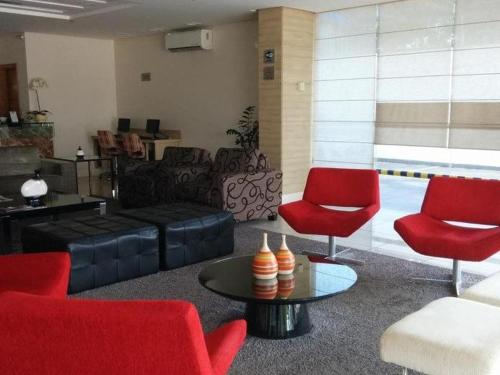 How about enjoying all the comfort and convenience that only a hotel like StopWay can offer you in São Luís?
Comfortable rooms, coffee 24 hours ... Anyway, an infrastructure designed to please our guests.
Features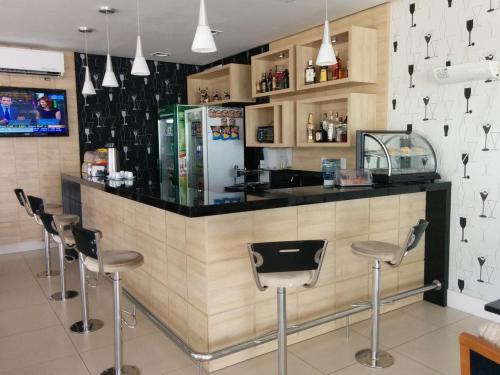 Planned to be a convenient hotel to the guest, Stop Way offers:
100% non-smoking environments
Heated reception
24-hour coffee in lobby
Business Center with broadband connection
Breakfast included in the value
Free wi-fi in all areas of the hotel
24 hour security monitoring
Covered Parking
Leave your testimonial!
Here you can leave a testimonial telling about your experience at Hotel Stop Way.
Your opinion is very important to improve our services and service!
Name: Jennabel
Got it! Thanks a lot again for hleping me out!
Name: LAUDENY CABRAL
Location :, RIBEIRÃO PRETO - SP
IF YOU WANT TO TASTE THE BEST TYPICAL MARANHENSE FOOD COME STAY AT THE STOP WAY HOTEL, THE BEST OF THE HOTELEIRO SEGMENT OF SÃO LUIS. A SERVICE OF 1ST QUALITY, ALL ARE OF CONGRATULATIONS: GARCONS, RECEPTIONISTS, AND THE CHAMBERS BETWEEN THEMSELVES WHICH HAS BEEN OUTSTANDING WAS THE CHAMBER Silvana Balata, THAT SERVED ME WITH THE GREATER SOPHISTICATION THAT A HOTEL CAN OFFER TO HIS GUESTS.
Name: LEDILSON LIMA
Location :, RIBEIRÃO PRETO - SP
IN CERTAINTY ONE OF THE BEST HOTELS I HAVE STAYED IN SÃO LUIS, I WANT TO EMBRACE ALL EMPLOYEES BETWEEN THEM THE "SILVANA BALATA" CHAMBER WHICH BETWEEN EVERYBODY WAS THE MOST OUTLOOKED WITH ITS INTERACTIVITY TO THE GUESTS IN MY OPINION.